Curriculum of 3 Day Social Media Intensive in Sydney:
The 7 steps of social media Engagement
understanding social media from an organisational evolutionary perspective. The steps include: developing Social Media Policies and Guidelines for Staff, Building Viral Engagement for promotion in social media sites, Collaborating with Customers in building Social Products and Services. This segment takes you through all seven steps that most organisation evolve through and prepare for the next session on Nine Steps of a Social Media Strategy.
OUTCOME: Students will gain an understanding of the 7 Steps of Social Media Engagement.
Computer Based Session: Build a blog and social media press room with socmed press releases, blog and social objects.
Nine Steps of a Social Media Strategy.
Before you build a social media campaign, you need a strategy. This section takes the student through all nine steps of building a Strategy including: Purpose and Values and determining why and what customers will follow on social media sites, Influencer and Blogger Relationship strategies – how to determine who will help promote your products online and how to encourage Twitter users, and bloggers and Facebook users to connect with you and the other 7 steps. Two steps (campaign and diary) will be covered tomorrow in depth).
OUTCOME: Students will have enough information to work on their own 9 Step Social Media Strategy.
Computer Based Session: Build a business hub on emergent social tools such as Google Plus and Pinterest and LinkedIn Business Pages.
5 step Social Media campaigns
including building a hub and spoke practical demonstration session and Creating a Conversation Diary to facilitate in-depth, community building conversations. This afternoon, The Five Steps of a social media campaign will cover from how to Monitor social media through the campaign lifecycle to brief introduction to Social Media Measurement (covered in more depth on Day THREE). No matter whether your campaign is to promote a product or service, to recruit new staff or to offer online customer service, these 5 steps are the way to effectively engage in social media.
OUTCOME: Students be able to build a 5 Step Social Media Campaign.
COMPUTER SESSION: Maximise Twitter account, and apps to schedule, measure effect of tweets, auto tweeting do's and don'ts and tools.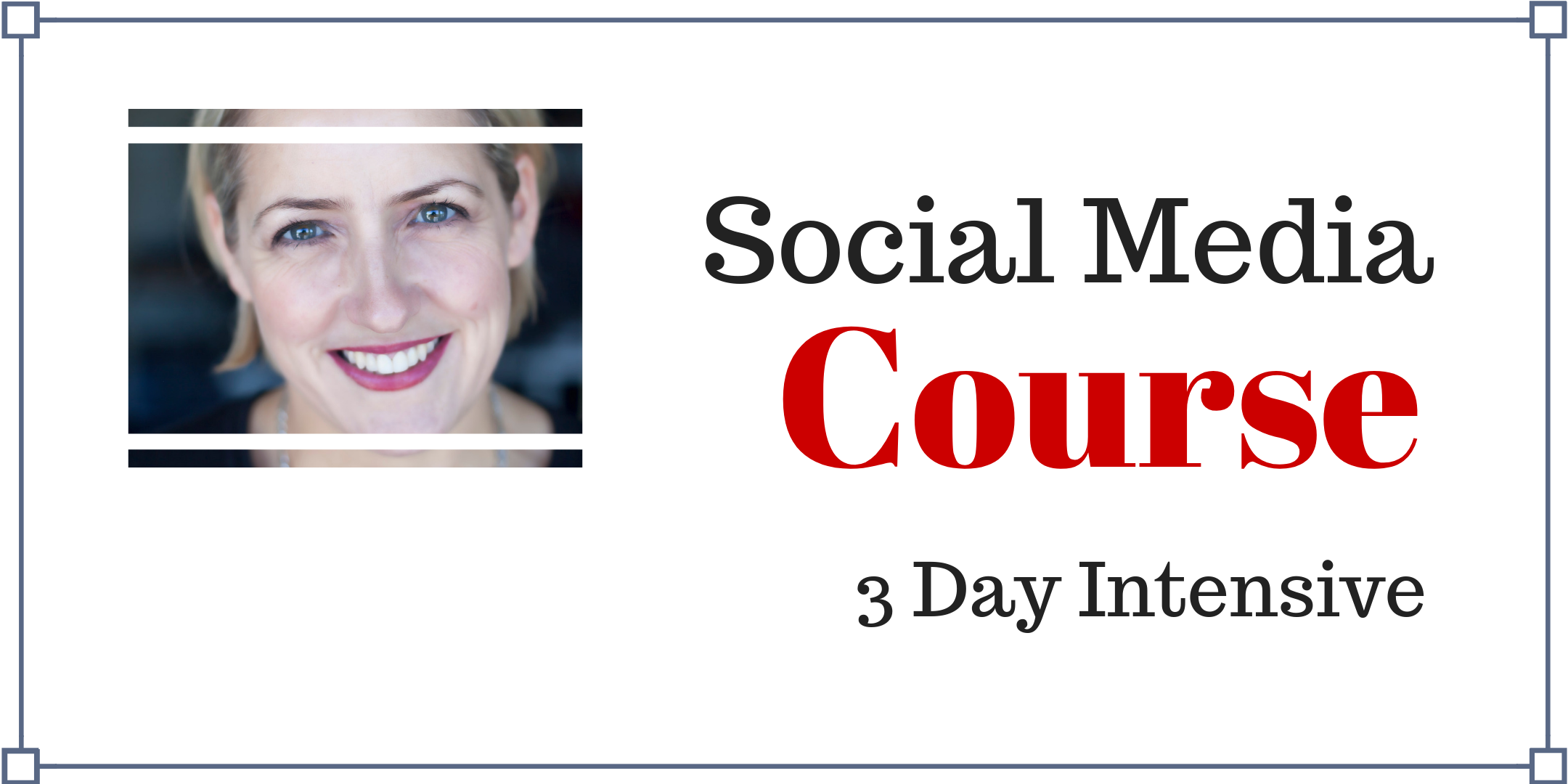 Creating a Conversation Diary
the importance of a calendar for working with staff, creating social objects for conversations, FBO (Facebook Optimisation) and SMO (Social Media Optimisation). Understanding Facebook, Twitter, LinkedIn optimisation
OUTCOME: Students will gain a thorough understanding on how to create a Conversation Diary for better SEO, FBO and SMO rankings.
COMPUTER SESSION: Maximise Facebook Business Page and tools to ensure engagement and FBO
Measuring Social Media
Six Key Performance Indicators in social media – The Return on Investment (ROI) and the Cost of Inaction (COI) figures. Six points of measurement from Circulation (number of followers) to Reach ( number of Shares) to Velocity, Sentiment and so on. We look in depth at tools and analyse statistics and bottom line figures in social media.