This LinkedIn marketing course will ensure you have your LinkedIn profile setup properly and guide you on what to do next to ensure you're getting the most from engagements and connections on LinkedIn. Set up a professional presence, expand your business and connect with Leads and Employers through this professional B2B social network. With around 5 million professional people using LinkedIn in Australia, it ranks with Facebook and Twitter as a useful business tool. Word of mouth is a powerful recommendation and referral system – and LinkedIn is the most powerful word of mouth social network for businesses.
LinkedIn Course: Outcomes
By the end of this LinkedIn marketing course, you should be able to:
Increase your connections and engagement on LinkedIn.
Improve your discoverability and visibility on LinkedIn.
Understand the importance of a business page and attract followers.
Interact with LinkedIn groups effectively and appropriately.
Get results on LinkedIn by allocating only 30 minutes of your time each week.
LinkedIn Course: Curriculum
This LinkedIn marketing course covers the following topics:
LinkedIn Professional Profile
Have I done it right?
How do I: Write an update? Add someone? Delete someone? Does it look professional?
Connections and engagement
Strategies for increasing your followers on LinkedIn.
LinkedIn Profile visibility
Be found, be contacted on LinkedIn.
LinkedIn Company Pages
What does a Company Page look like on LinkedIn?
Why have a company Page?
How do I get people to follow the page on LinkedIn?
Connect with LinkedIn Groups
What is the connection between Promotion vs Engagement.
What is the Etiquette & how do I not be blamed for spamming?
How do I find the right group on LinkedIn?
NOTE: Those who sign up now will have lifetime access and gain additional lectures as they are added. I am currently adding more modules. Please check 'included courses" to see the current availability.

LinkedIn Course Modules:
SEO your LinkedIn Profile (avail now)
Other LinkedIn Algorithms to Leverage Engagement
Create Compelling Content with LinkedIn Pulse (avail now)
Understanding LinkedIn Analytics
Joining and Managing LinkedIn Groups, (avail now)
Creating and Managing LinkedIn Pages for Business,
Understanding LinkedIn Ads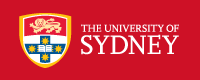 NOTE: Attendees of my LinkedIn Course in Sydney University with Laurel Papworth - one day workshop have access to all the modules as do those who book corporate inhouse training on LinkedIn. (pa@laurelpapworth.com)